Welcome to our collection of bungalows, each with its own unique charm and character. Below, you'll find a glimpse into what each one has to offer, but to truly appreciate the beauty and comfort of these accommodations, we encourage you to click through for more detailed descriptions. From cozy hideaways for couples to spacious retreats for families or groups, we have a range of options to suit your needs and preferences. And whether you choose to wake up to the sounds of the jungle, or bask in the sun on the private patio, you'll be surrounded by the lush tropical gardens that make La Costa de Papito such a special place. So take a moment to explore our bungalows, and don't hesitate to contact us if you have any questions or need assistance in choosing the perfect lodging for your Caribbean adventure. We're here to help make your stay at La Costa de Papito unforgettable.
Capacity 1-4 people: 1 Queen, 1 Double bed
1st Bedroom: 1 Queen.
2nd Bedroom: 1 Double, 2 single beds
Capacity 2-6 people.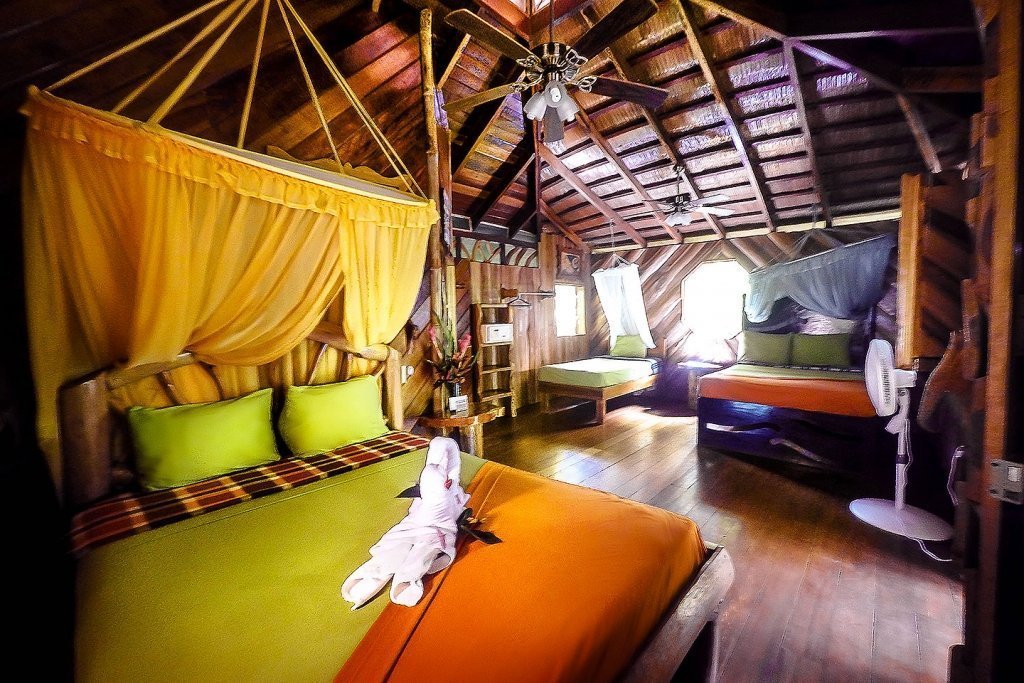 Capacity 2-5 people: 1 Queen, 1 Double, 1 Single bed
Capacity 2-4 people: 1 Queen, 2 Single beds
Capacity 2-6 people: 2 Double, 2 Single beds
Capacity 2-6 people: 1 Queen, 4 Single beds
Capacity 1-4 people: 1 Double, 2 Single beds
Safe deposit box in the bungalow
Laser sensor security system around the premises
Private security guard checkpoint at the entrance